Validation
The Constructive Collaboration (CC) methodology has been in continuous development since 2015, supported through industry wide events, trials with early adopters and the input of many project and programme teams.
Building on over 47 years of project data, we now have a live empirical learning cycle. Through constant feedback, the CC offer is continually validated by the industry we support.
Culture change will not happen without new thinking, new frameworks and scalable methodologies… Constructive Collaboration - is exciting and innovative. There is no doubt at all in my mind that this new approach has an important role to play in driving culture change, so the challenge now is to spread the word and accelerate its adoption."
Dame Judith Hackitt
DBE FREng
Back story
With a vision to 'demystify' collaborative practise, CC founder Andrew Wright convened leading practitioners, researchers and institutions to see if replicable solutions for collaboration in complex environments could be devised.
Key events at the Institution of Civil Engineers and the Royal Academy of Engineering validated the R&D stages which then informed the foundations of the process subsequently developed and ratified in practice.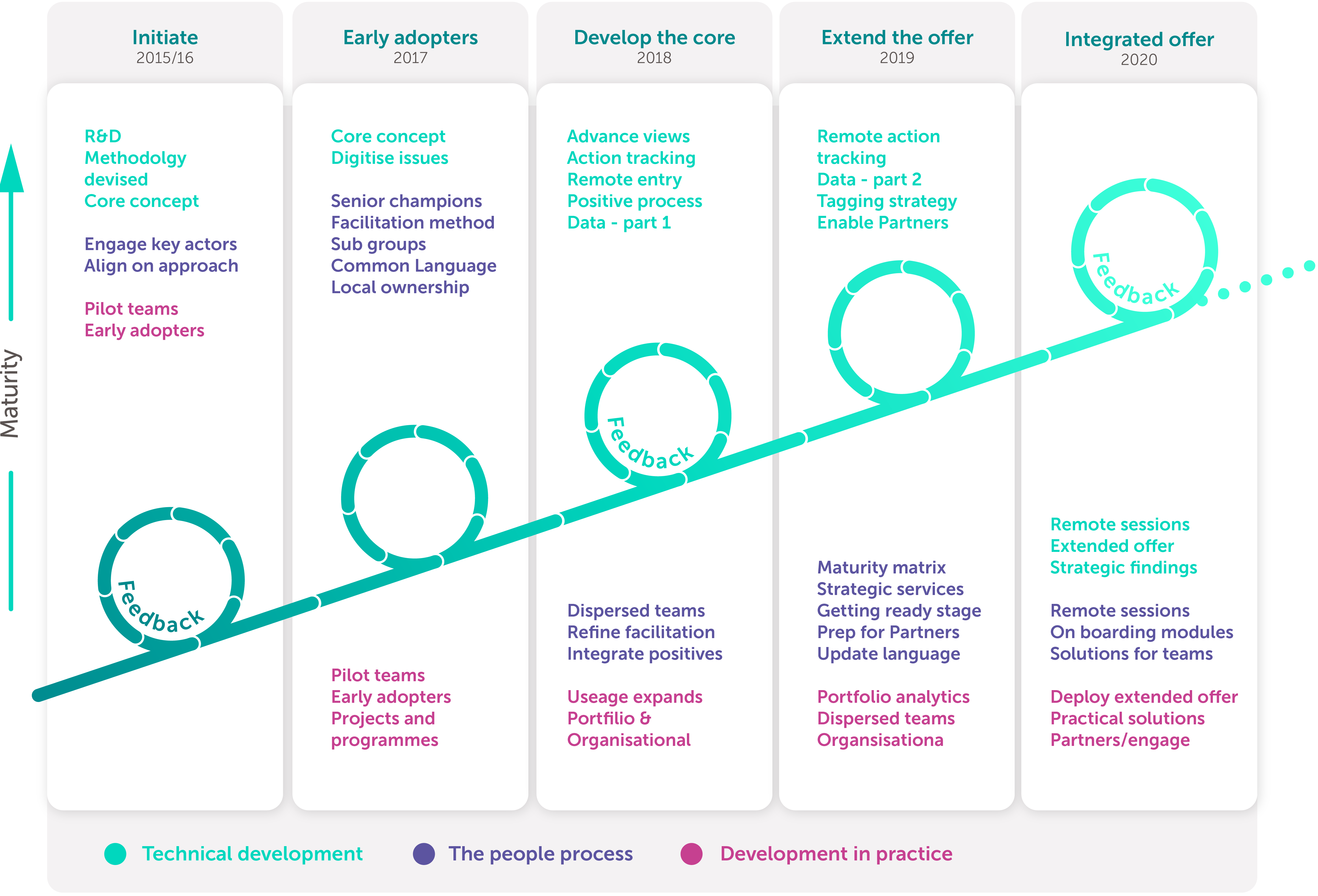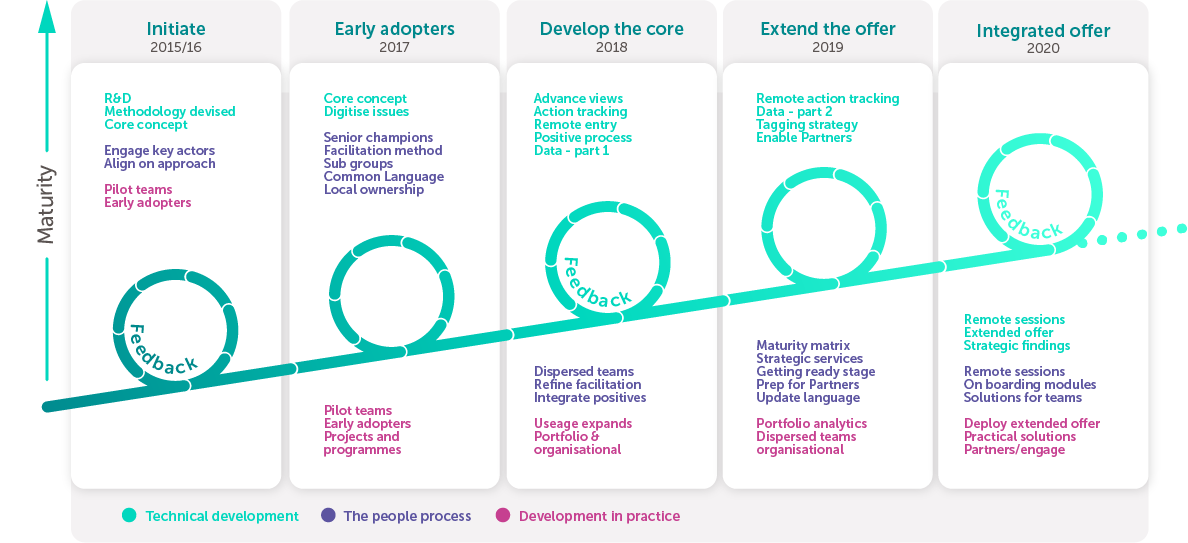 Methodology
The CC methodology has progressively evolved over five years.
The initial method and software prototype was developed and trialed in practice. Empirical feedback from live deployment across multiple projects supported the research required to balance digital systems, human behaviours and practical project requirements.
The validated framework and process now offered is unique to Constructive Collaboration.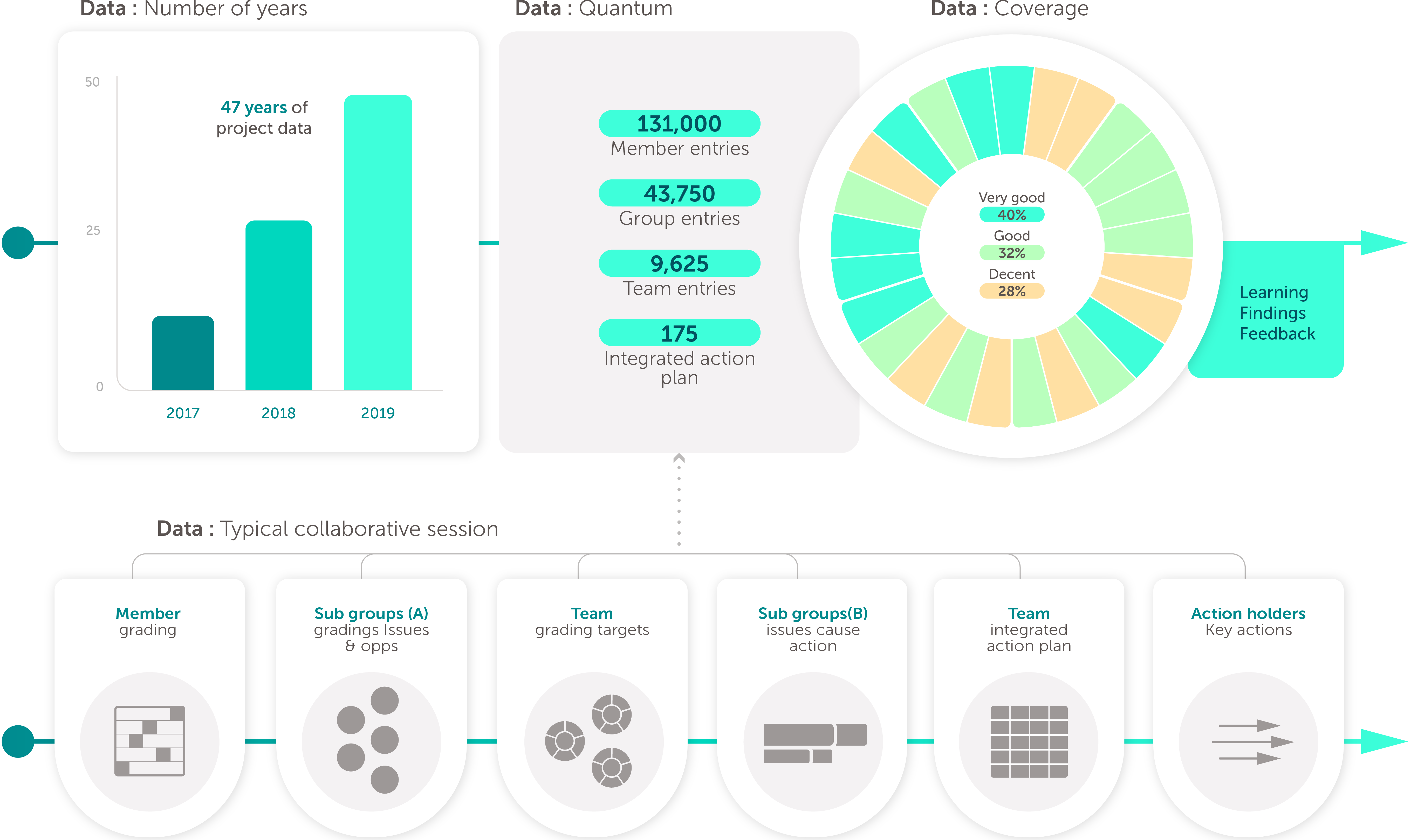 Data
Building on data from 47 live project years* up to 2020, CC's comprehensive dataset, provides the basis of evidence that supports collaborative practice.
Use of the common model enables the comparative data analysis that supports project and client decisions, and informs industry-wide recommendations.
*One project year = 1 major project supported by CC for one year
Each session provides over 1000 data points, and the framework now incorporates almost 150,000 entries.
Feedback loop
CC's hypothesis about enabling collaboration has been proven in practice.
Moreover, the learning collected to date — 150,000 inputs from over 175 sessions with 45 teams (up to 2020) —provides knowledge that constantly informs live iterative improvement cycles.
And as individual teams develop their collaborative capacities, they are contributing to further development of the evidence-based CC approach..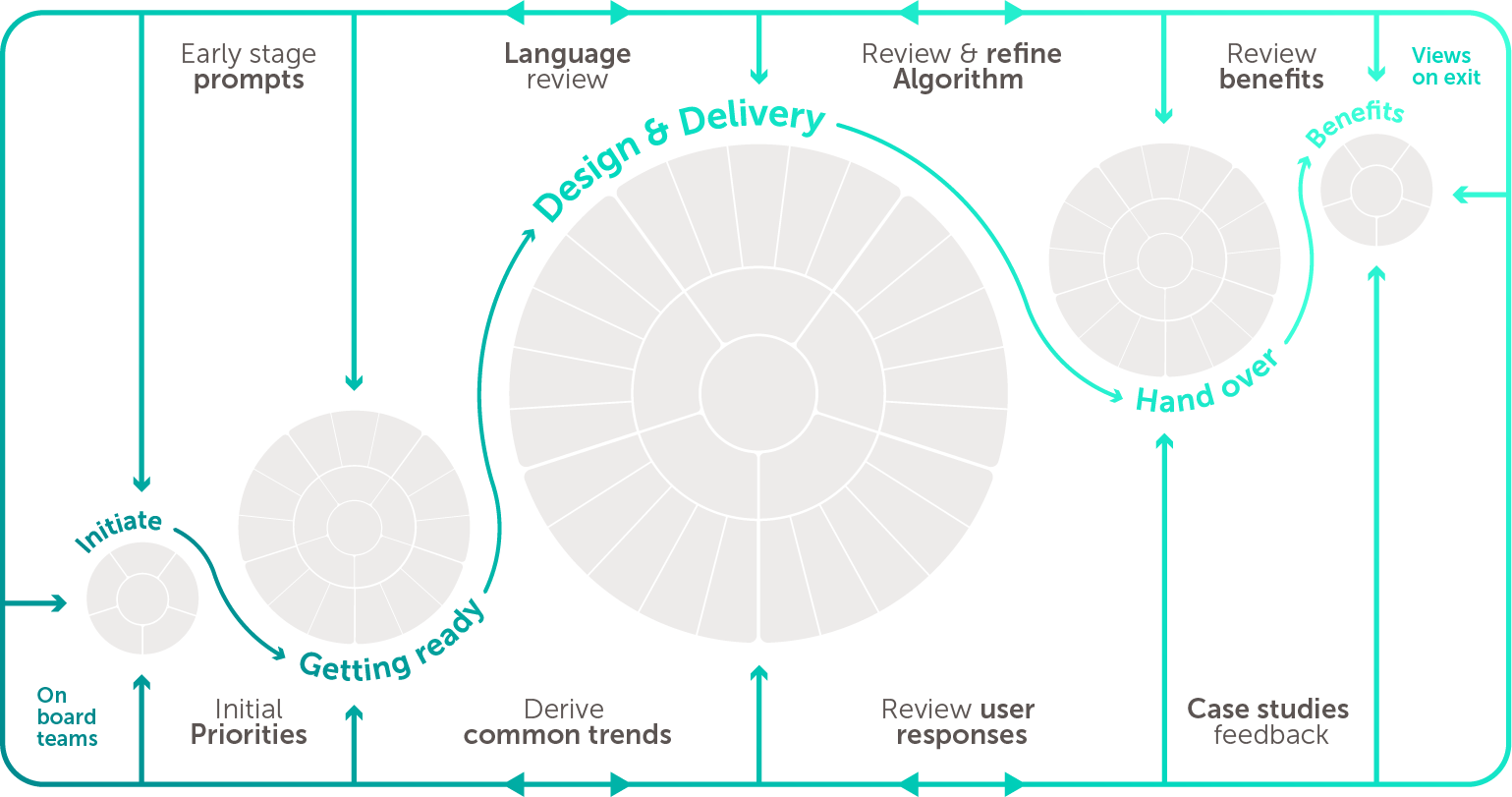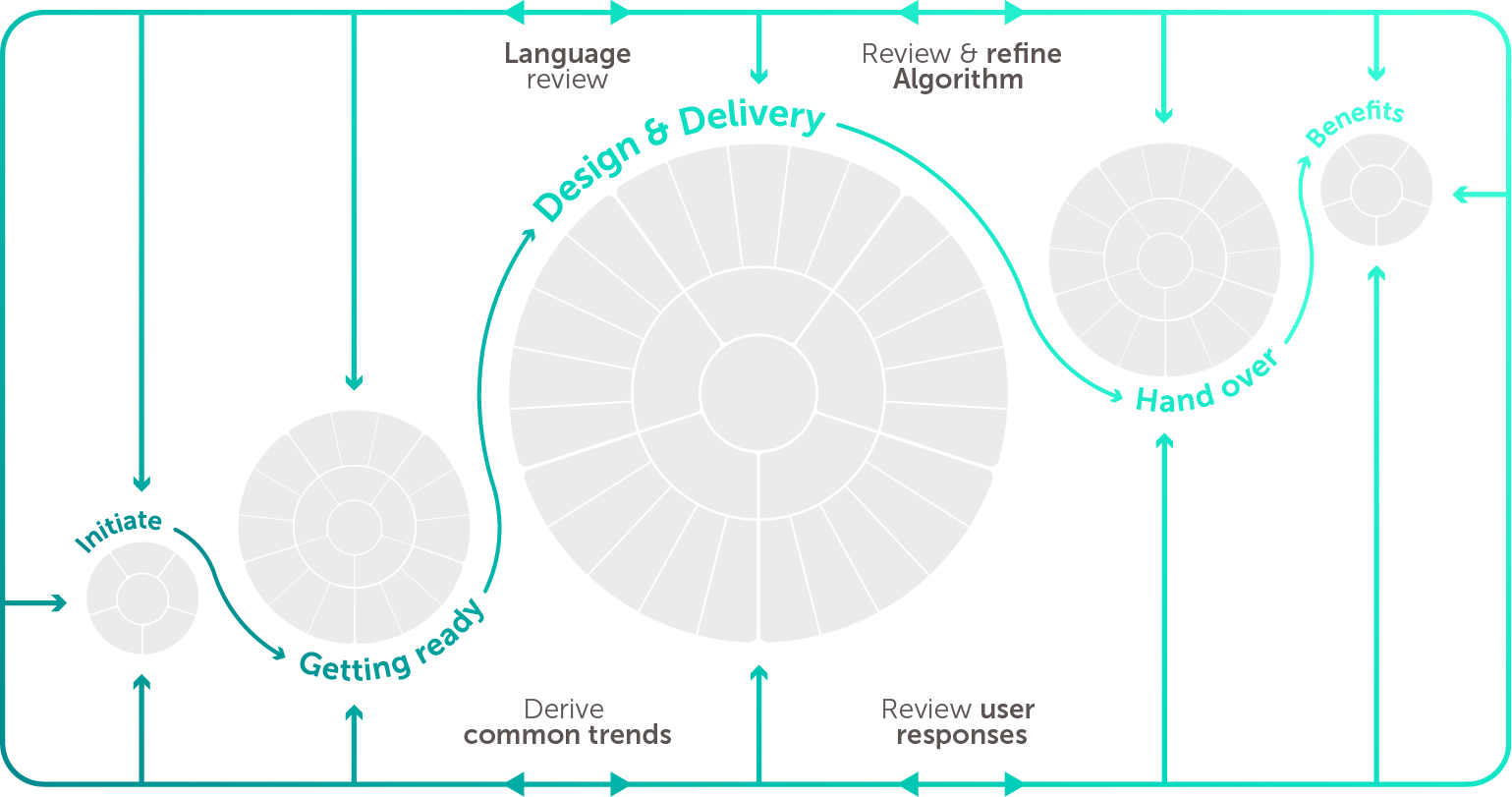 Thank you for downloading "".